"it's our pleasure doing business for you"
Call the Best to get the Best!
SA Financials, Inc will customize a package to suit your company's needs. No account is too big and no job is too small to be taken seriously. OUR job is to make YOUR job easier by giving you the peace of mind you need to do what you need to do and that is RUN YOUR BUSINESS!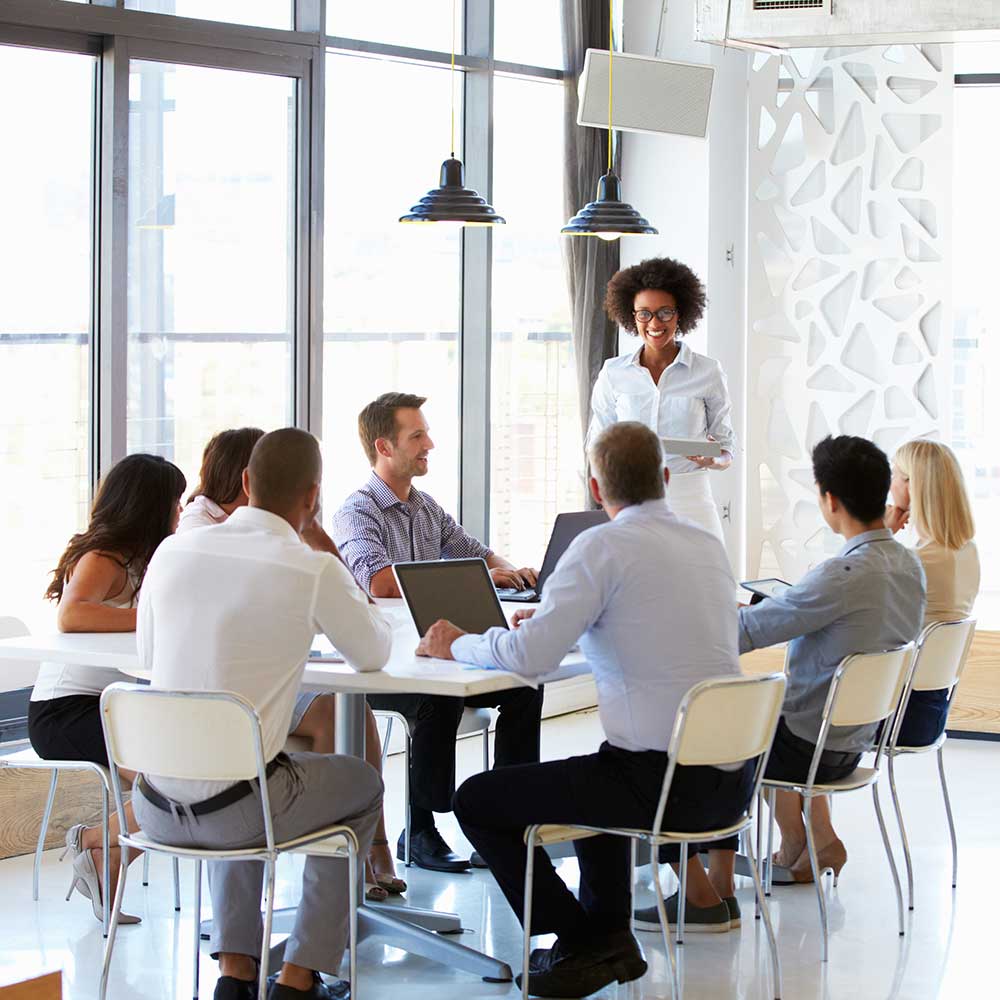 SA Financials, Inc consists of a team of certified and educated professionals with years of experience in various aspects of Accounting, Finance and Taxation. We build strong client relationships because our staff is not only available to answer questions and give necessary assistance to help clients become financially compliant, but we are committed to the very end. Literally, "it's our pleasure doing business for you".
Accounting and Bookkeeping Services
Monthly, Quarterly and Annual Financial Reports
Audit Preparation Services
Financial Project Management
Business Incorporation Services
Tax Preparation and Resolution Services
Full Service HR & Payroll
Accounts Receivable Management
Recruitment & Job Placement Services
Sharon Alexander-Oscar, CEO
Sharon is an Accountant and Tax Professional. She has an Accounting Paraprofessional Certification, Bookkeeper Certification and is a Certified Payroll Adviser. She has 21 years of experience in Accounting, 11 years in Finance and 5 years in Taxation and Payroll. Her goal is to assist other businesses, especially Start-Ups, smoothly transition into productivity. This is a struggle she knows all too well. She started this Firm while still working as an Accountant and F& I assistant for a Luxury Car Dealership and slowly built what is now a national company with offices in South Carolina, Mississippi and Texas. The Principal office is in Florida.
Arteya Robinson, Accountant
Arteya has over 20 years of combined education and experience in Accounting. Her experience traveling the Country performing Audits for various companies keeps her knowledgeable and fresh when it comes to Compliance. Arteya is proficient in several Accounting and Taxation software and very thorough in Month-End and Year-End processes. She has held supervisory roles and is an excellent example of leadership. When it comes to client financial statements, she settles for nothing but the best and her team follows suit. Arteya heads our South Carolina office.
Hilary Rodriguez-Baez, Bookkeeper
Hilary has 5 years of experience in QuickBooks Data entry and Account Reconciliation. She is very detailed and takes pride in the accuracy of her work. Hilary is also bi-lingual Spanish and that coupled with her awesome Customer Service skills allows for great client relations. Hilary works out of our Texas office.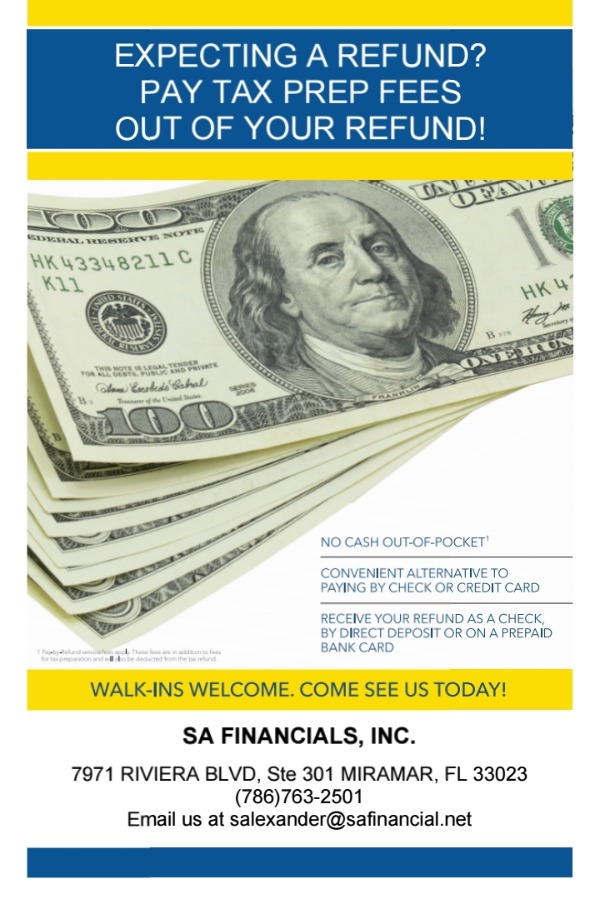 Tax Return and Resolution Services
One of the most common reasons why people wait until the last moment to get their tax returns file is because they cannot afford to pay out of pocket or up front. At SA Financials, Inc., we make it very convenient for you. If you do not bank the conventional way, then there are options. You can have your return mailed to you in a check or deposited onto a debit card. We process your debit card application and electronically file your return in one sitting. Your card arrives within 7 to 10 days and you can access your funds (if available) once you activate the card. Give us a call or send us an email in the Contact Us section of our website.
We Are Currently Accepting New Clients
Call now and get your first month of Bookkeeping Services for free once you sign a 1-yr Engagement Agreement.
Sharon was a breath of fresh air she was very professional I was behind for a whole year for my restaurant accounting she was able to get me caught up for my entire year in just a few weeks she gave me details report I never received from my previous accountant I will continue to work with Sharon I'm glad I hired her!
Perfect, on time and reliable service ! Thanks
Francois G. Restaurant Owner
The job was well executed in that my expectations were met. I was pleased with the timely manner in which everything was done and I will recommend S A FINANCIAL services to anyone.
Lydia E. Non Profit President
She was awesome. Assist with incorporating my business, is excellent with our books and reliable. Always there to answer questions.
Claudia L. Home Care Administrator
CONTACT US
Please email a brief description of the services needed and we will respond as quickly as possible. Have a great day!